Knotless Fishing Net Making Machine SR-KF Series
Description
Fishing net making machine of SR-KF Series is single needle bed Raschel knitting machine designed for making knotless fishing nets with various specifications in all different kinds of raw material; for example, Nylon, PE, PP, etc.
The control panel of this series adopts inverters or servo motors to control speed, easy for machine operation and adjustment.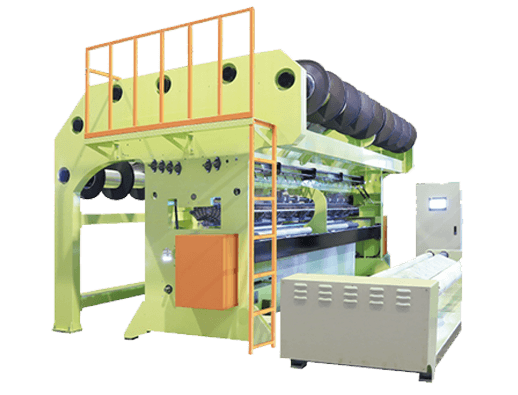 Features
Beam type yarn feeding system, saving the space
Adopt inverters or servo motors for machine control
EBA system (electronic type beam control) is available
Quality production and stable production speed
Simple operating and maintenance
Specifications
Model
SR-KF
Available Width
170"
210"
252"
Gauge of Needle Bed
6, 9, 12, 18G/1"
Drive Bar (Total)
2 ~ 8
Yarn Feeding Bar
2, 4 or 6
Main Motor W/Inverter
7.5 HP
10 HP
15 HP
Power Consumption
5.8 KW
7.8 KW
11.6 KW
Yarn Let Off System
Beam
Beam Size
14" x 17" dia. / 21" x 21" dia. / 42" x 30" dia.
Dimension L x W x H (mm)
6,400 x 2,800 x 3,000
7,420 x 2,800 x 3,000
8,490 x 2,800 x 3,000
Remarks:
1.Special specifications are also available.
2.Manufacturer reserves the right to change the specifications without notice.
Interested in Our Products?